Boudoir lingerie, swimwear, and leisurewear from a curated collection of innovative brands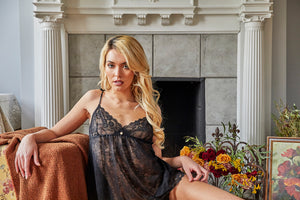 Lingerie for Boudoir Photo Shoot Sessions
Booking a photo shoot? Lingerie for boudoir photo shoot sessions is one of our specialities. Boudoir photo shoots are a great way to express and capture your beauty and femininity. What better than to have a photo shoot of you in sexy boudoir lingerie at your gorgeous best? If you are looking for lingerie for boudoir photo shoot sessions then we have the ideal photo shoot collection. Shop online or book a Concierge appointment before your photo shoot to choose the most jaw-dropping lingerie for boudoir photo shoot sessions in DC.
Concierge Services
Looking for a traditional face-to-face VIP shopping experience in Washington DC? Duchess of Dupont is more than just an online store. We bring the boudoir lingerie experience to you, courtesy of our Concierge Service. One of our dedicated stylists will visit you with items from our collection in the comfort your home, office, or hotel room so you may try our boudoir lingerie products and have your very own personal shopping experience. Contact us to book a concierge visit in Washington, DC-including Dupont Circle, Georgetown, and Adams Morgan.
Book an Appointment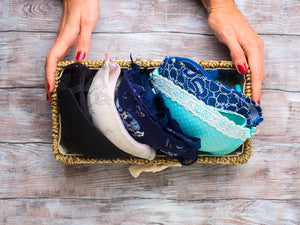 Trunk Shows & Home Parties
We regularly participate in trunk shows and events around the Washington, DC Metro area and beyond.   Click here to check out our Upcoming Events Page to see where you can find us next.
We are also participating in home sip-'n-shop parties.  If you'd like to host and have your closest friends see and try our sexy boudoir lingerie or other collections in-person, please contact us.  Hostesses/hosts receive a complimentary gift of their choice.
Contact Us
Shopping online or in Washington, DC for boudoir lingerie, swimwear & leisurewear?
Welcome to Duchess of Dupont, an up-and-coming lingerie & leisure brand. While we are busy designing our first collection, shop our current offerings from other labels of unique lingerie, swimwear and leisurewear. Are you...
-bored of the underwear, swimsuits, bikinis, and leisurewear in department stores?
-unimpressed with online retailers who all offer the same brand names?
-put off by so-called sexy styles that lack sophistication?
-looking for unique designs of exceptional quality that you can't find elsewhere?
-eager to support small, emerging, and independent designers from the US and Europe?
...We are too! So, what do we offer?
A range of sophisticated yet sexy boudoir lingerie, swimwear and leisurewear for all budgets and ages
What drives us is a love of boudoir lingerie, a passion for swimwear, and a desire for finding something sexy and different that makes us look like we just stepped out of a boudoir photo shoot. We appreciate quality & artistry. We love the unique and stylish pieces and we want DC lingerie lovers to be able to select from the most top-rated and award-winning lingerie for boudoir looks that will quite simply knock 'em dead. That's why we have hand-selected every piece from award-winning independent designers in the US & Europe.
The opportunity to shop for your full wardrobe
More than just a lingerie or swim store, we offer shapewear, sleepwear, footwear and men's ranges. Think of us as your one stop style boudoir in DC for when you want a look with a difference, whether its bridal, sexy, photo shoot worthy or simply for lounging.
The ability to discover small, independent and emerging brands
Every item in our lines is the best in its class. You may not have heard of all our brands yet, but you will - so be the first to discover them! The good news is 'best' doesn't mean unaffordable. Yes, you can splurge on our divine boudoir lingerie (and we do every month!) but our range offers lots of unique designer finds for the underwear aficionado on a budget too. Whether it's sexy, bridal or something else, we have it nailed.
A Price Match Policy
If you see something that we carry on sale somewhere else, we will try our best to beat or match that price. Just contact us!
Local shopping for those in the Washington, DC metro area
We are located in Washington DC (Dupont Circle) & we offer a local face to face concierge service where you can browse and buy from our curated collections in the comfort of your boudoir or ours - ideal if you would like to choose something super sexy in an intimate environment or for bridal showers.
Click here
to find out more and book an appointment. Our regular trunk shows are another great way to shop in person and a great opportunity to have fun trying on and find a sexy style to suit you. They are held regularly in Washington, DC and up the East Coast.
Click here
click here to find out more.
Think of us as your friendly, neighborhood Washington, DC lingerie store with all the convenience of 24-hour online shopping … and so much more!